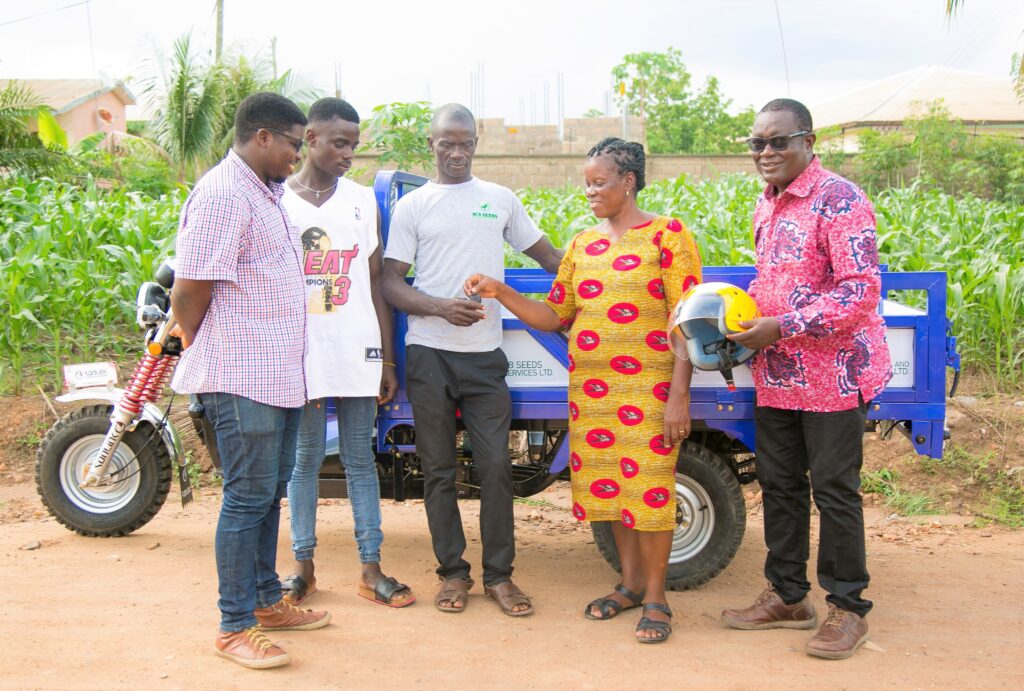 Management of M&B Seeds and Agricultural Services Ghana Limited have rendered support to one of its loyal Seed Growers in the person of Mr. Mawuli Amenyoame.
The support, which comes in the form of a brand new 'SonLink Tricycle' has been presented to Mawuli at Ho, by Monica Awuku, Co-Founder and Operations Director, Ben Kemetse Co-Founder and CEO, and Oxford Agboli, Director of Finance of the company, in a brief presentation ceremony.
The support was necessary, mainly to reward loyalty, diligence and commitment. It was also to help the Farmer make greater strides in his trade.
Brief Background: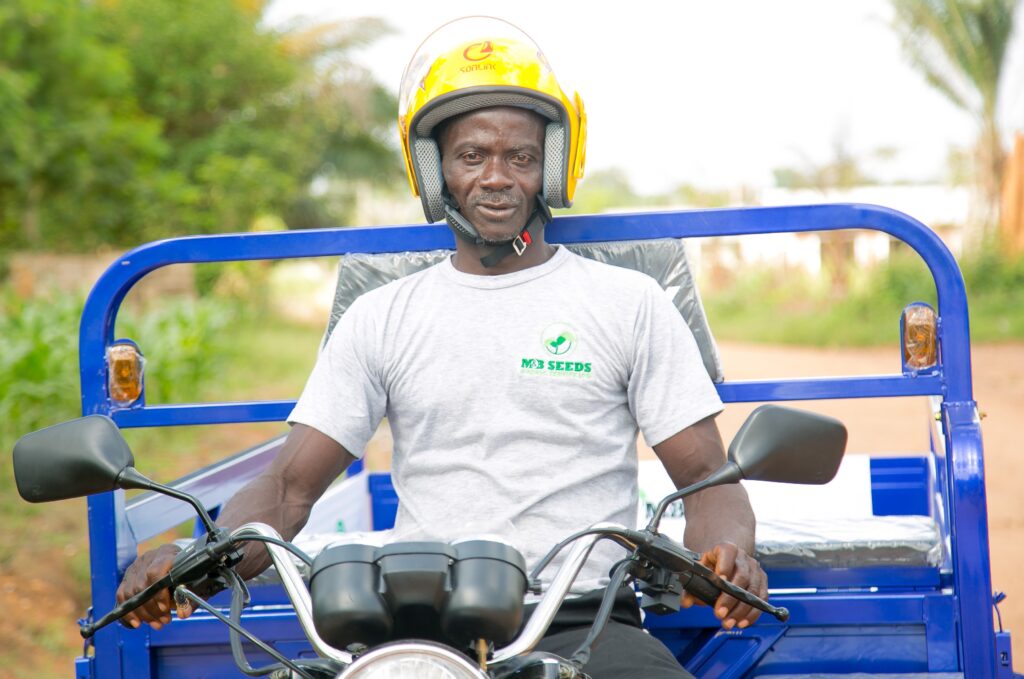 Mawuli Amenyoame is a dedicated Seed Grower (Farmer) who started his journey with M&B Seeds during the 2009 season and has been consistent ever since.
He has been cultivating his site at Hodzo in the Ho Municipality of the Volta region and has been producing high quality seeds year after year.
The value of Mawuli's output per farming season allows him to earn approximately Ten Thousand Cedis (GHC 10,000) and more. And for his years of hard work with M&B Seeds, one is right to guess how good his earnings have been.
Mr. Amenyoame remains one of the most consistent, trusted and loyal Seed Growers working with M&B Agricultural Services Ghana Limited. We look forward to many more years of plentiful yields with him. Kudos Efo Mawuli!!!