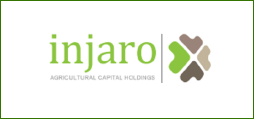 In May 2011, M&B received an investment from Injaro Agricultural Venture Capital Limited which permitted the company to expand production of seeds, purchase processing equipment, vehicles to facilitate production and marketing.  These capital investments have positioned M&B to become a leading producer of improved seeds. Injaro Agricultural Venture Capital Limited is a venture capital fund focused on agricultural SME investments in Ghana. Its objective is to deliver long-term capital appreciation for its investors, while generating positive social development impacts, by providing growth funding to high potential small to medium sized enterprises in the agricultural sector.  Injaro makes investments (of between US$500k and US$5m) in debt, quasi-equity, and equity in small-and medium-sized enterprises along the agricultural value chain - encompassing the full range of activities from inputs, through primary production, conditioning, aggregation, to the processing of food and other agricultural-based products.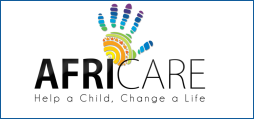 Poor soil fertility among others factors contributes significantly to low maize productivity and Africare have been promoting integrated soil fertility management practices (ISFM). M&B seeds believes that by building synergies with such initiatives will help smallholders farmers improves their maize yields and that of other crops.
The company will partner with Africare in conducting demonstration plots for improved maize verities coupled with climate-smart technologies such as conservation agriculture. Farmer Based Organizations formed and trained by Africare will be engaged in certified seed production.
Africare have established one-stop shops for agricultural inputs among communities and the company will leverage on that initiative to ease access of improved maize varieties by smallholder farmers.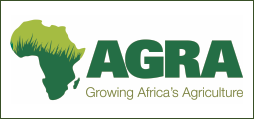 M&B was supported by AGRA from 2009 to 2011 to improve access to quality seeds of maize, soybean, cowpea, rice and groundnut for resource-poor farmers in the Volta region of Ghana.
After the project, over 300 tons of certified seeds were produced distributed to smallholder farmers in the Volta region and beyond and 3 tons of foundation seeds were also produced and distributed to outgrowers for the production of certified seeds.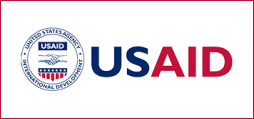 ACDI/VOCA lead project is supporting the maize value chain farmers to achieve food security and improve household income. As part of its work, the project encourages savings among its smallholder farmers while ensuring that easy payment options are accessible to them, especially in remote areas where there's no ready access to a bank. M&B seeds endeavors to work with the farmer based organization established by USAID/ADVANCE for grain production because at least they can access some level of funding through their financial scheme.
We are already in link with Public Research (CSIR, IITA, etc.) and Regulatory bodies (PPRSD) for training and certification, NGOs (such as Concern Universal, Africare, etc.) who run special programmes for farmers by buying seeds for them; and many others who we will identify and work closely with.
CSIR and IITA will help in training and providing breeder seed
PPRSD will police our production for quality
NGOs will do extension and ease the marketing of our seed
CSIR – Supply us with breeder seed of maize and cowpea, rice may soon come on board. This collaboration is governed by a MOU.
IITA – Supply of breeder seed of maize, offer us technical training based on MOU.
NGOs:
Africare – Introduce our seeds to farmers through demonstration and field days. M&B support with technical knowhow.
Dizengoff – Distributed our seeds to farmers under special package in southern Volta.
Agro Dealers – Supply them with seed, technical information in form of brochures and fact sheets. We also train them on seed storage and handling.
Other Seed Companies – Share information and planting materials.
IFDC (ATT Project, Tamale) – Support for the new Seed Company Association (STAG)